CP Aviation - flight training, Santa Paula, CA
Press Release – July 2019
This year CP Aviation has awarded the Vicki Cruse Emergency Maneuver Training Scholarship to Shokoufeh Mirzaei. She lived most of her life on Air Force bases around Iran before moving to the U.S. to pursue her Ph.D., in Industrial and Systems Engineering. In January of 2009 she developed a passion for becoming a pilot. She started her flight training in 2018 and is now an Instrument rated pilot working on her Commercial. In addition to flying she actively participates and volunteers in aviation events and organizations. Ultimately she wants to become a CFI and fly in air races.
The Scholarship now in its 12th year, is awarded each summer to a recipient who is a member of the IAC and holds a pilot certificate, and wishes to pursue, spin, unusual attitude and basic aerobatic training. The scholarship is given in memory of Santa Paula aerobatic champion Vicki Cruse, of member of the United States Unlimited Aerobatic Team and was president of the International Aerobatic Club (IAC). Sadly on August 22, 2009 Vicki lost her life during a qualifying flight for the World Aerobatic Championships in England. It is now our goal to help keep her memory alive by giving this scholarship in her memory each year.
The Training is conducted in Citabria and Decathlon airplanes. The emphasis of the training is on creating safer pilots. The program is broken down into three modules - Stall Spin Awareness, In Flight Emergencies & Basic Aerobatics - consisting of twelve flight lessons.
EMT Program
Specializing in Tailwheel, Spin, Emergency Maneuver Training & Basic Aerobatics since 1987. Come take a "spin" with us!
Flight School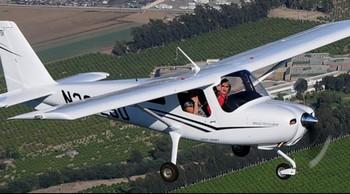 In February of 2017 CP Aviation celebrated 30 years of "Training Safe Pilots". Trust the experience of CP!
Aircraft Maintenance
Our maintenance shop specializes in all models of Cessna, Citabrias and Decathlons. We'll get you going.
Local Flying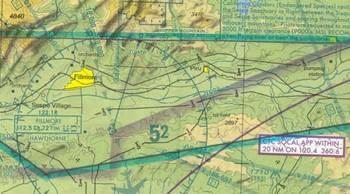 "Alert Area" Get familiar with the Santa Paula aerobatic practice area and our unique pattern & approach!
Instructor Bios
Our instructors have many different backgrounds, ranging from ex-waitress to retired heart surgeon.
Resources & Links
Links to weather, checklists, class outlines, places to stay and many of our documents to keep you informed.